FAQs
Any Unanswered Questions?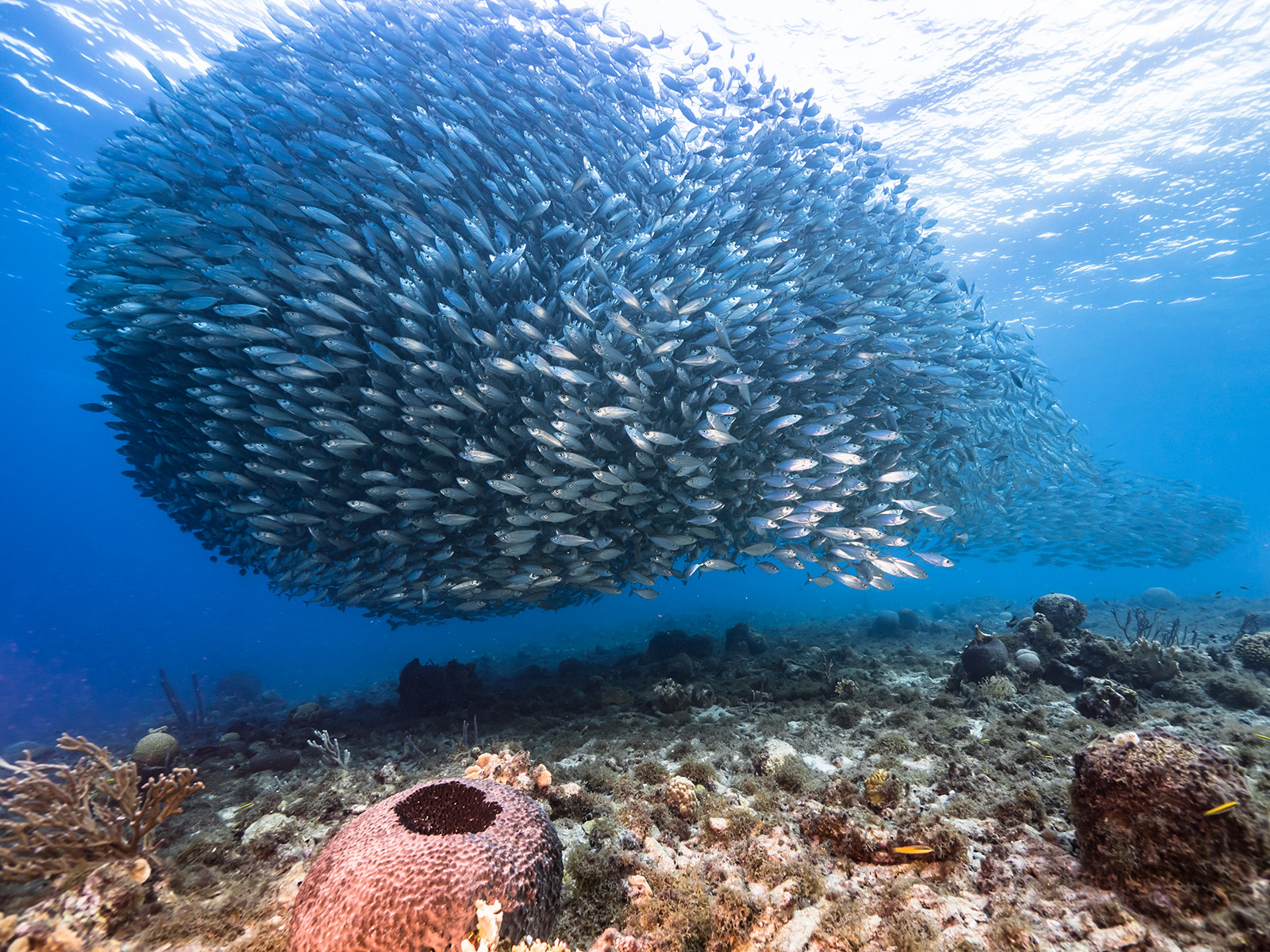 We tried to cover everything, but we want you to be well informed. So please feel free to contact us if we missed something!
What should I do first?
Prior to any boat diving activities, we recommend all divers, regardless of experience and level, will do a  dive from shore here on our house reef. If you have a dive buddy you may dive with your buddy, if not you can sign up to do a Guided Shore Dive with on of our Instructors:
Why should you do the shore dive first?
It will give you time to make sure you and your gear are in working order
If you haven't been diving in a while, it's a chance to get you back on track
It gives you the chance to check your weights and other equipment
It helps you get acquainted with the Curacao diving environment
It allows you to be better prepared to enjoy your boat diving experience
Based on date of last dive and total number of dives we might request you take a short refresher course.
Is solo diving allowed?
For both your own safety and our dive shop policies and security standards we do not allow and support solo diving.
For single diver we offer daily 2-tank boat dives in the morning and 1-tank afternoon boat dives. Of course also guided shore dives can be arranged for you.
What kind of boat diving trips do you offer?
2-tank boat diving every morning
1-tank boat diving in the afternoon
What are your boat departure times?
Morning 2-tank boat dives: Departure at 8:30 AM returning at 12:30 PM
Afternoon 1-tank boat dives: Departure at 2:00 PM returning at 4:00 PM
Do you offer boat diving packages?
Go West Diving offers boat diving packages for the morning 2-tank boat dives. Afternoon 1-tank boat dives can be scheduled once on island.  Visit the boat diving page for prices and details.
What is the water temperature?
The water temperature varies between 24°C/75°F (Jan-Feb) and a maximum of 30°C/86°F (Sept/Oct). Most divers wear a 3mm shorty or full suit. Visit our weather page for additional information.
Are we allowed to take tanks and weights to other beaches for shore diving?
Absolutely! Curacao offers about 40 shore dives sites
What kind of snorkel trips do you offer?
Go West Diving offers snorkel trips every Wednesday and Saturday.  Visit the snorkeling tours page for additional information.
Are there lockers rooms and what are it's opening hours?
There are seperate locker rooms available.
The locker room in our dive shop at Playa Kalki is open from 8:00 AM – 5:00 PM. For the guests of the Kura Hulanda Lodge there is an extra locker rooms which can be accessed 24/7.
At All West Apartments and Nos Krusero Apartments there are own locker rooms on side which also can be accessed 24/7.
When I'm taking a dive course, can my certified partner can come along on the dives?
Go West Diving is a 5 Star dive center and known for high teaching standards. Please understand that for your own safety and teaching progress we do not allow certified friends / partners to come along.
Can Nitrox certification can be combined with the Advanced Open Water course?
Absolutely! For just US$ 99.00 we include your Nitrox certification in your Advanced Open Water course. Some extra reading and an exam is required in order to receive your Nitrox certificate.
I have a 6 day dive package. Do I have to dive all six days in a row, can dive I do the dives on separate days?
Of course you don't have to dive it in a row, but you do need to advise us ahead of time if you won't be diving consecutive days.
How and when do I have to pay for my reservation?
For Diving Only and Diving & Accommodation Packages:
A $100.00 per person deposit is due within 7 days of reservation.
Final balance is due 45 days prior to arrival.
Reservations are not confirmed until proper payment is received.
Reservations made within 45 days of arrival require full payment at time of reservation.
What is your cancellation policy for diving?
Cancellations made 7 days or more prior to the first scheduled dive day will receive a full refund.
Cancellations and/or changes in reservations 3-7 days out will be charged a $25.00 per person administration fee.
Cancellations received within 3 days (72 hours) are non-refundable and non-transferable. No-shows are non-refundable.
Is the cancellation policy different if I have booked accommodations as well?
Yes!
Cancellations made 61 days or more prior to arrival will receive a full refund less a $25.00 administration fee.
Cancellations made 60 – 46 days prior to arrival will forfeit the deposit.
Cancellations 45 days or less prior to arrival, no-shows, unused dives, hotel stays and/or package features due to premature departure: No refunds. Full payment is forfeit.