Snorkeling
Guided Snorkeling Tours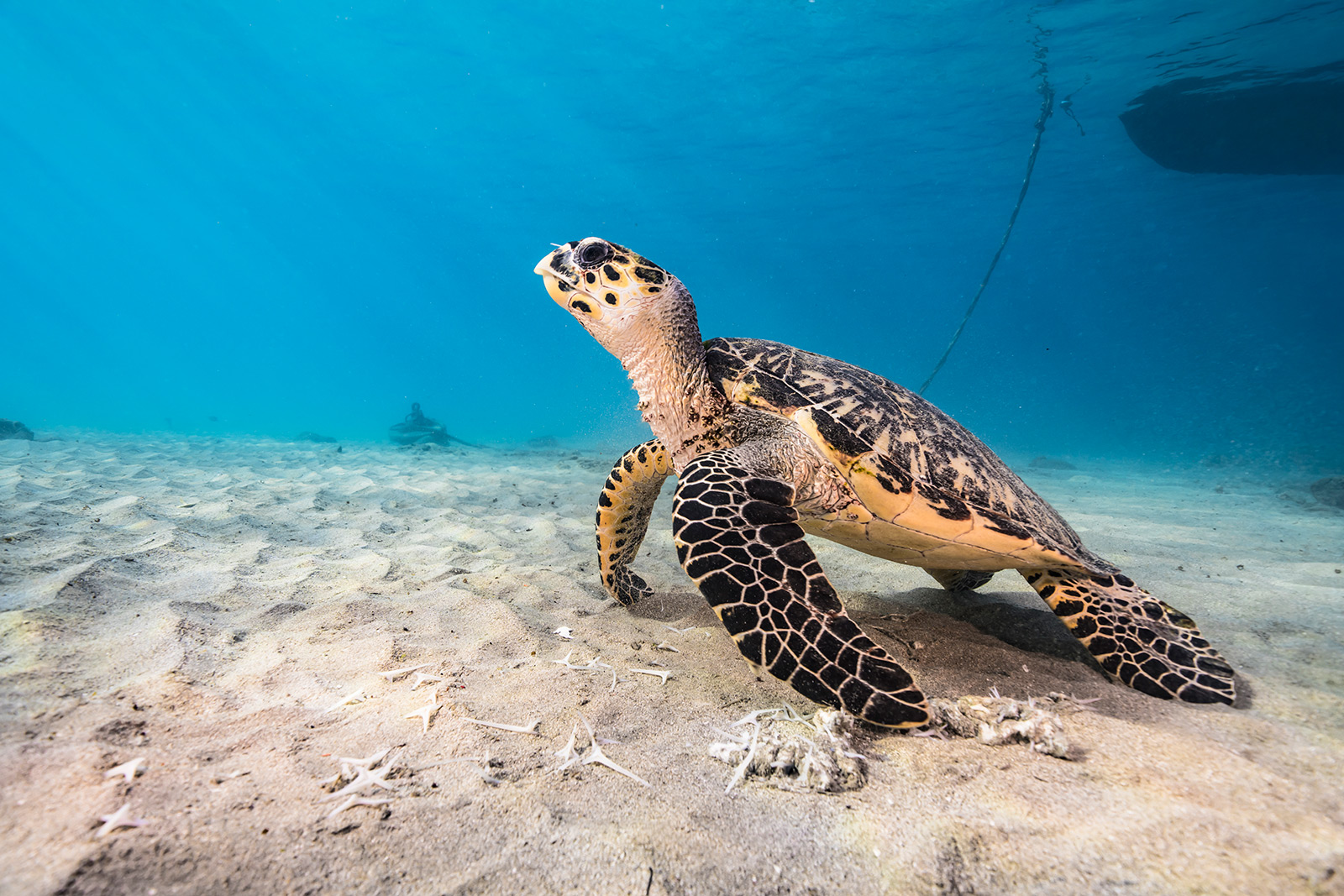 Go West Diving offers guided snorkeling tours on Wednesday and Saturday afternoons from 2:00 +/- 4:30 to a very special snorkeling site known as Black Sand Reef.
Snorkeling along the reef terrace in 20′ of water reveals colonies of garden eels and nicely encrusted brain corals. But what makes this stop special is opportunity to explore the Blue Room.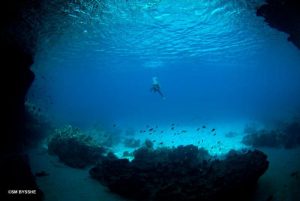 The Blue Room is underwater cave or grotto accessible via an entrance cut by water into the shoreline's limestone cliffs. The lighting inside the cave is captivating, bathing everything – including the snorkelers – in varying shades of blue. The view from the back of the cave to the cave entrance treats you to a spectacular illumination as the light bounces off and around your surroundings. Before heading back out, take some time to enjoy the large schools of the shade loving Glassy Sweepers who are right at home in this still, clear water.
Book a Snorkeling Tour
Self Guided Beach Snorkeling Tours
Luckily for snorkelers visiting Curacao, most of the sites accessible from the shoreline are an ideal depth for snorkeling, with the reef terrace rarely being deeper than 20′ when close to shore.
Sites include a mixture of rock outcroppings encrusted with corals and sponges as well as areas with sea fans and rope coral, all providing shelter and food sources for tropical reef fish.
Booking a vacation package with us that includes a car or truck when staying at All West makes exploring on your own an easy option.
The majority of the snorkeling beaches are in rather remote areas, however, many have security guards on hand to patrol the parking lots.